Used Car Dealer Prosper TX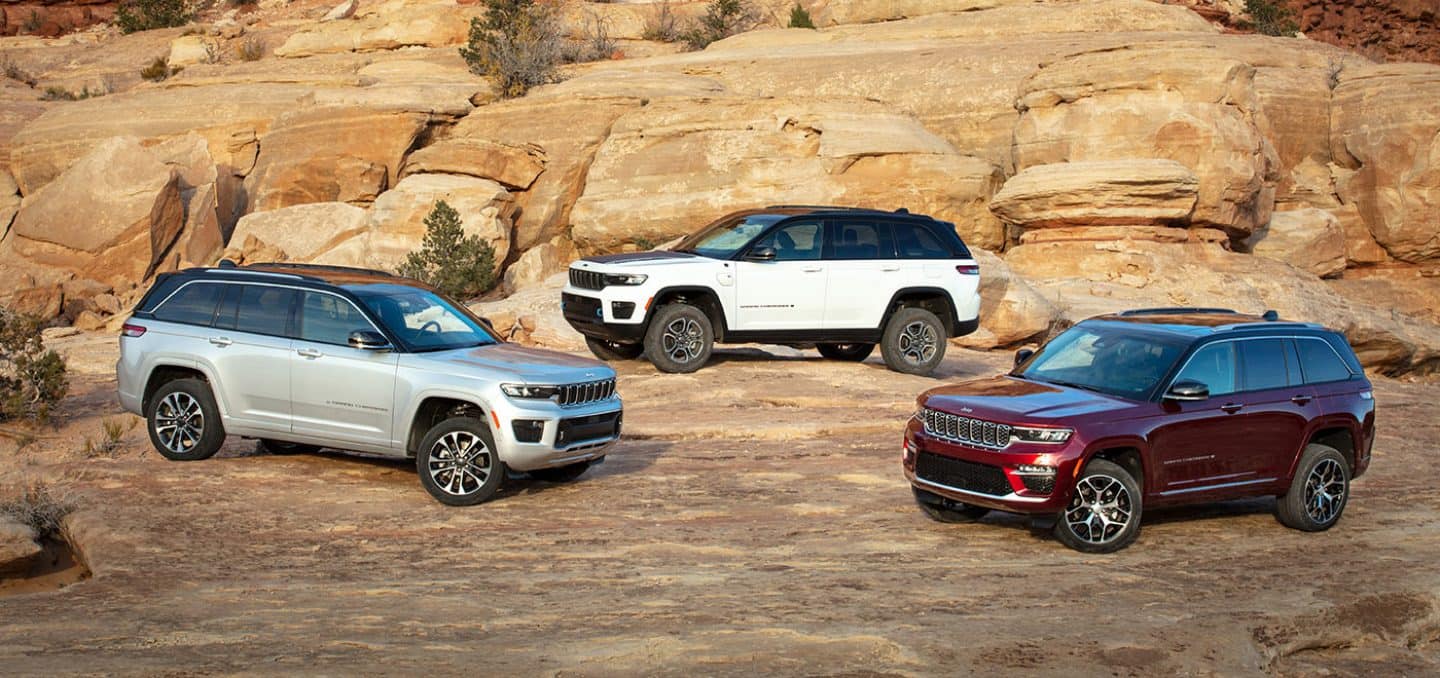 Used Car Dealer serving Prosper, TX
If you've been looking for the perfect pre-owned vehicle and haven't found your ideal match yet, we invite you to visit Shottenkirk Chrysler Dodge Jeep Ram Prosper. Dive into our impressive collection of top-notch used vehicles, all poised to be your perfect fit. Our team of seasoned sales professionals is here to assist you with any inquiries about the vehicles we have in stock and to help you arrange a test drive. During that test drive, we'll be right there with you to ensure you fully experience all the features and the exhilarating power of the engine. If you find a vehicle that captures your heart, don't forget to explore our financing options. Our finance department is committed to crafting a deal that perfectly aligns with your unique needs and budget. Can't make it to our dealership in person at the moment? No problem – you can browse our extensive pre-owned inventory on our website.
Getting from Prosper to Shottenkirk Chrysler Dodge Jeep Ram Prosper
No matter where you are in Prosper, getting to our dealership is easy! Take TX-289 S, exit toward US-380 E, and then get onto US-380 W. Take a couple of lefts and a right, and you will see our dealership! If you see the Naf Naf Grille, you have gone too far!
About Prosper TX
Prosper, a rapidly growing town in Collin and Denton counties, approximately 30 miles north of downtown Dallas, enjoys a strategic location that attracts residents seeking a quieter, rural lifestyle while maintaining proximity to the amenities of the Dallas-Fort Worth metropolitan area. Known for its strong sense of community and family-oriented atmosphere, Prosper is home to excellent schools served by the Prosper Independent School District, with Prosper High School standing out. The town's commitment to green spaces and recreational activities, along with increased commercial and retail developments, enriches residents' quality of life. Prosper offers a diverse housing market, from spacious upscale homes to more modest options. It is known for its safety and community engagement, making it an ideal place for families and individuals seeking a relaxed pace of life within a supportive community.
Valuing your trade at Shottenkirk Chrysler Dodge Jeep Ram Prosper is a seamless and customer-focused process that ensures you get the best deal for your current vehicle. Our experienced team understands the importance of a fair and transparent trade-in, and we're dedicated to making the transaction as straightforward as possible. Whether you're looking to upgrade to a new vehicle from our extensive inventory or want to see the worth of your current ride, our experts are here to assess its value accurately. We consider various factors, such as the make, model, condition, and market demand, to provide a competitive trade-in offer. Trust us to provide a hassle-free and trustworthy trade-in experience, allowing you to make the most of your investment in a new Chrysler, Dodge, Jeep, or Ram vehicle.
If you're in the market for a top-notch used vehicle in Prosper, TX, look no further than Shottenkirk Chrysler Dodge Jeep Ram Prosper. Your quest for the perfect car begins and ends here with exceptional savings. Our dealership takes pride in offering a diverse and extensive range of pre-owned vehicles, ensuring that your search for the ideal ride aligns seamlessly with your preferences and budget. With our expansive selection of high-quality pre-owned Dodge, Jeep, and Ram vehicles, finding a car that perfectly suits your needs has never been more convenient. At Shottenkirk Chrysler Dodge Jeep Ram Prosper, we're dedicated to helping you make a smart and satisfying choice for your next pre-owned vehicle purchase so that you can hit the road with confidence and style.
Securing a car loan can sometimes feel daunting, but Shottenkirk Chrysler Dodge Jeep Ram Prosper is here to make the process easier and turn your dreams of securing a great interest rate into a reality. Using our secure and user-friendly online finance application, you can kickstart your journey toward affordable auto financing from home. Our digital platform is designed to ensure a hassle-free and confidential application process, allowing you to complete it at your own pace. You can rest assured that our experienced financing team eagerly awaits the opportunity to assist you, using their expertise to assess and approve your loan application swiftly. We're committed to efficiency, so you won't be kept waiting endlessly for a response – we aim to provide quick, transparent, and fair financing solutions tailored to your unique needs. At Shottenkirk Chrysler Dodge Jeep Ram Prosper, we're not just selling vehicles but forging financial partnerships to ensure you drive off in the car of your dreams with a financing plan that perfectly fits your budget and lifestyle.
Residents in Prosper can place their trust in the Shottenkirk Chrysler Dodge Jeep Ram Prosper repair center as the ultimate destination for comprehensive vehicle maintenance and repairs. Our team of highly skilled technicians is well-prepared to cater to all your automotive service needs, going the extra mile to source hard-to-find parts when necessary. We deeply understand the importance of preserving your vehicle's peak performance and take immense pride in delivering top-notch service. Scheduling an appointment with our service staff is a breeze via our website, allowing you to choose a time that seamlessly fits your busy schedule. At Shottenkirk Chrysler Dodge Jeep Ram Prosper, our unwavering commitment is to provide the New Braunfels community with dependable and expert automotive service, ensuring that your vehicle operates like new and remains a reliable companion on the road.
Prosper Resources
Check out Prosper, TX!